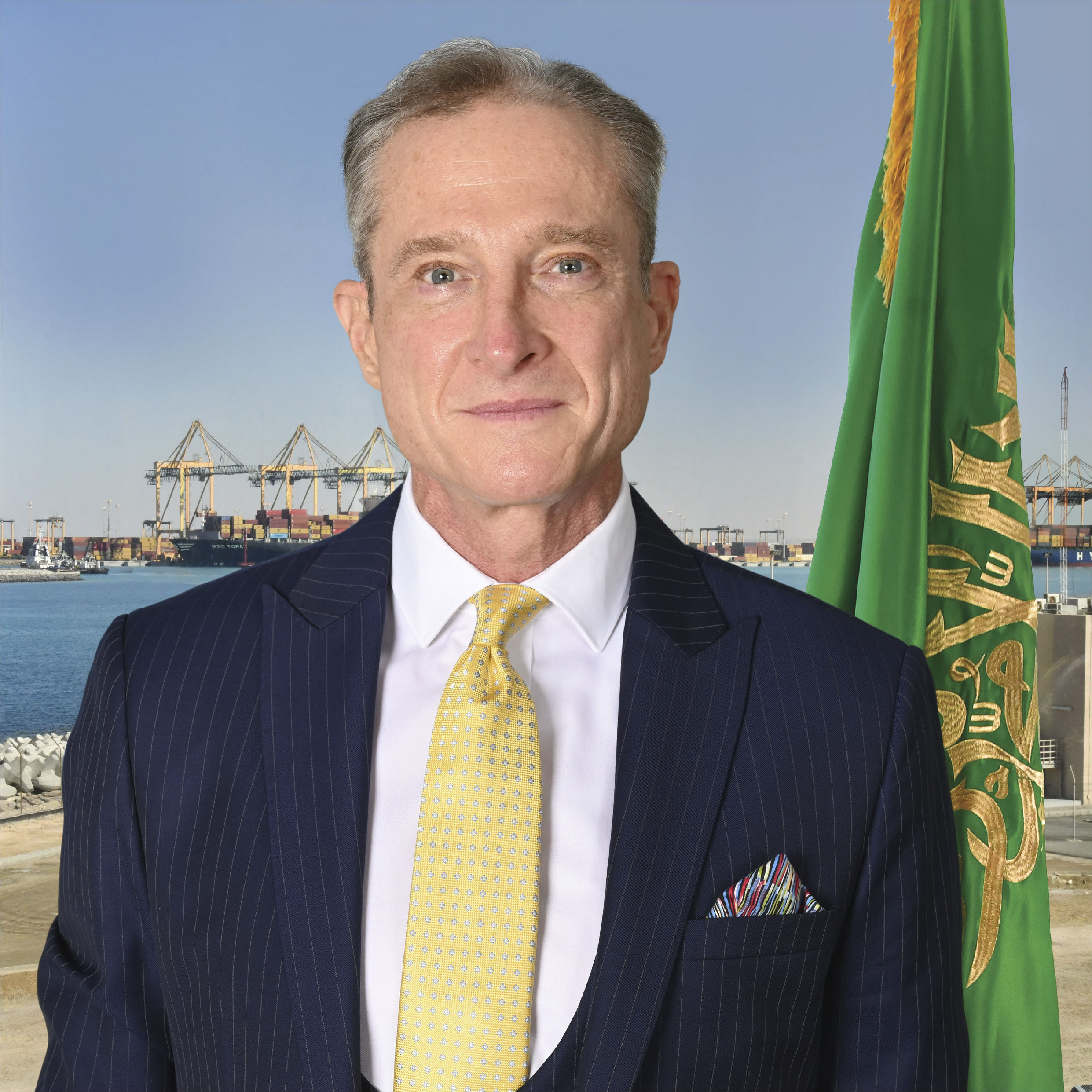 Mr. Jay New joined Ports Development Company in April 2021 as a Chief Executive Officer. As PDC's Chief Executive Officer, Jay is responsible for accelerating King Abdullah Port's growth and strengthening its role as the leading regional logistics hub, and enhancing its contributions to the national economy, in line with the Vision 2030 objectives.
Mr. New is a seasoned professional with over 20 years' of experience in the ports, shipping and logistics environment, having served in many leading positions at Director and "C" level with  Hutchison Ports, Maersk Line, and Gulftainer. .
Mr. New holds a B.Ed. from the University of Leeds and is an ADP graduate in Business from the London Business School.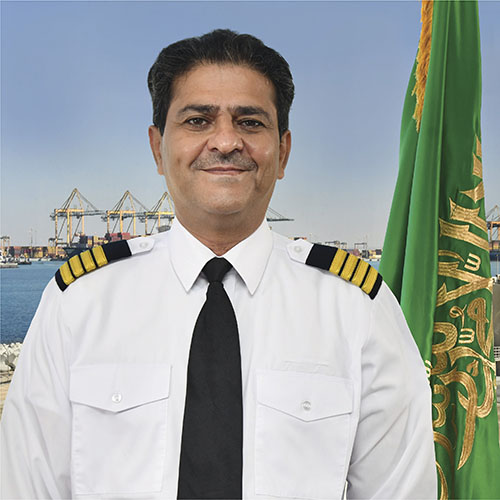 Captain Assem Ashary joined Ports Development Company in 2013, bringing with him 30 years of experience in shipping industry and ports marine operations. He is responsible for the provision of a safe high quality marine services to vessels visiting King Abdullah Port.
Prior Joining PDC, Captain Assem served as the Executive Director for Abdurrahman Atturki Company ATCO (the marine services provider in Jeddah Islamic Port), as a ship's Captain then as a Marine Superintendent for Vela International Marine in Dubai – UAE, as a deck officer and then as a Port Captain for Bahri, and as a Sea Pilot for Jeddah Islamic Port.
Captain Assem holds an Over Seas Master Certificate.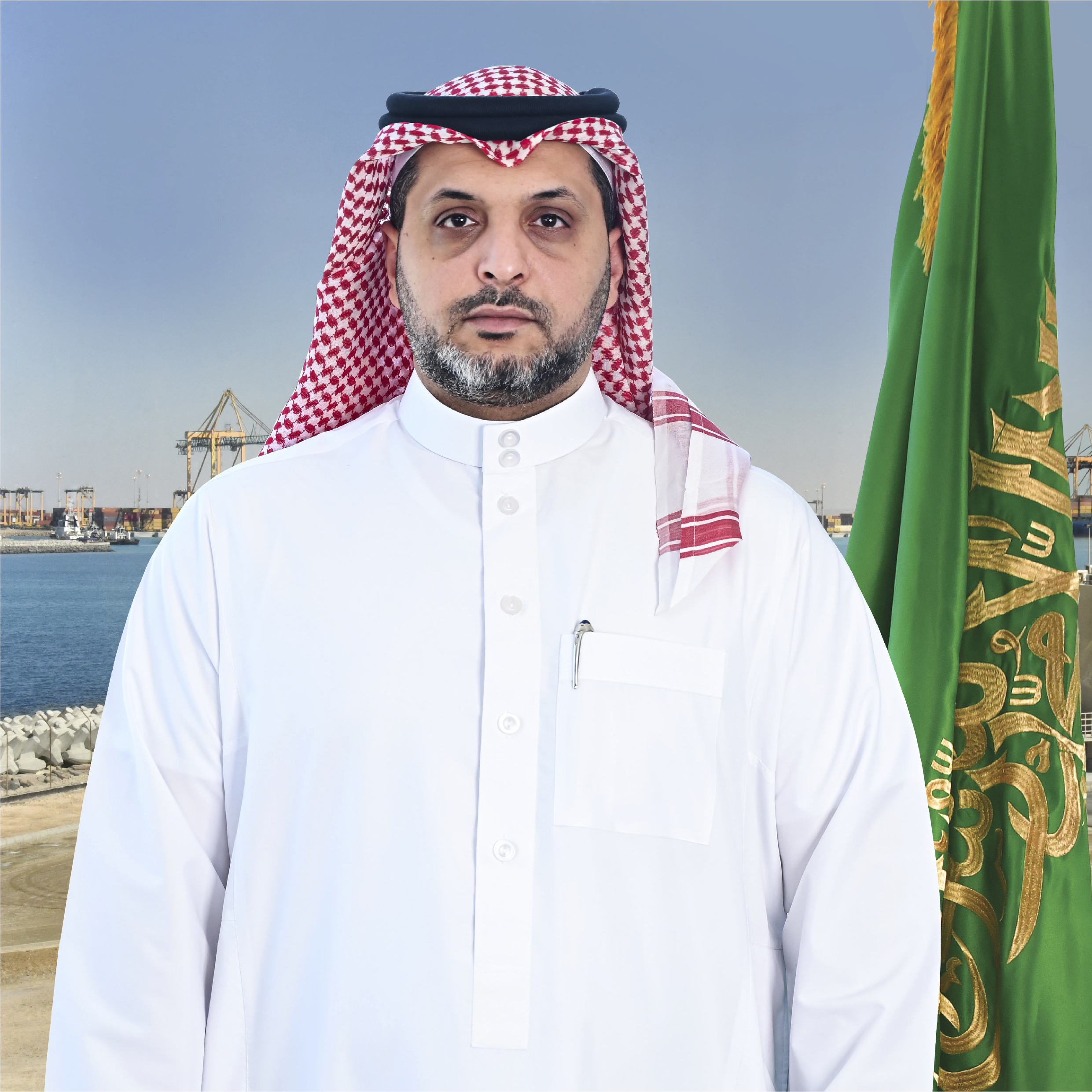 Khaled Mengash
Chief Human Resources Officer
Mr. Khalid Ahmed Mengash joined Ports Development Company as Chief Human Resources Officer in 2023. He has 17 years of experience in human resources management, training, management development, and HR strategies.
Mr. Mengash is responsible for strategically supporting the ambitious growth of Ports Development Company, as well as attracting and retaining talent and implementing best practices for human resources management.
Prior to joining Ports Development Company, Mr. Mengash held the position of Director of Human Resources at Bonded and Re-export Zone at Jeddah Islamic Port. Prior to that, he held the position of National Human Resources Manager at Kuehne Nagel.
Mr. Mengash holds MBA from the University of Business and Technology.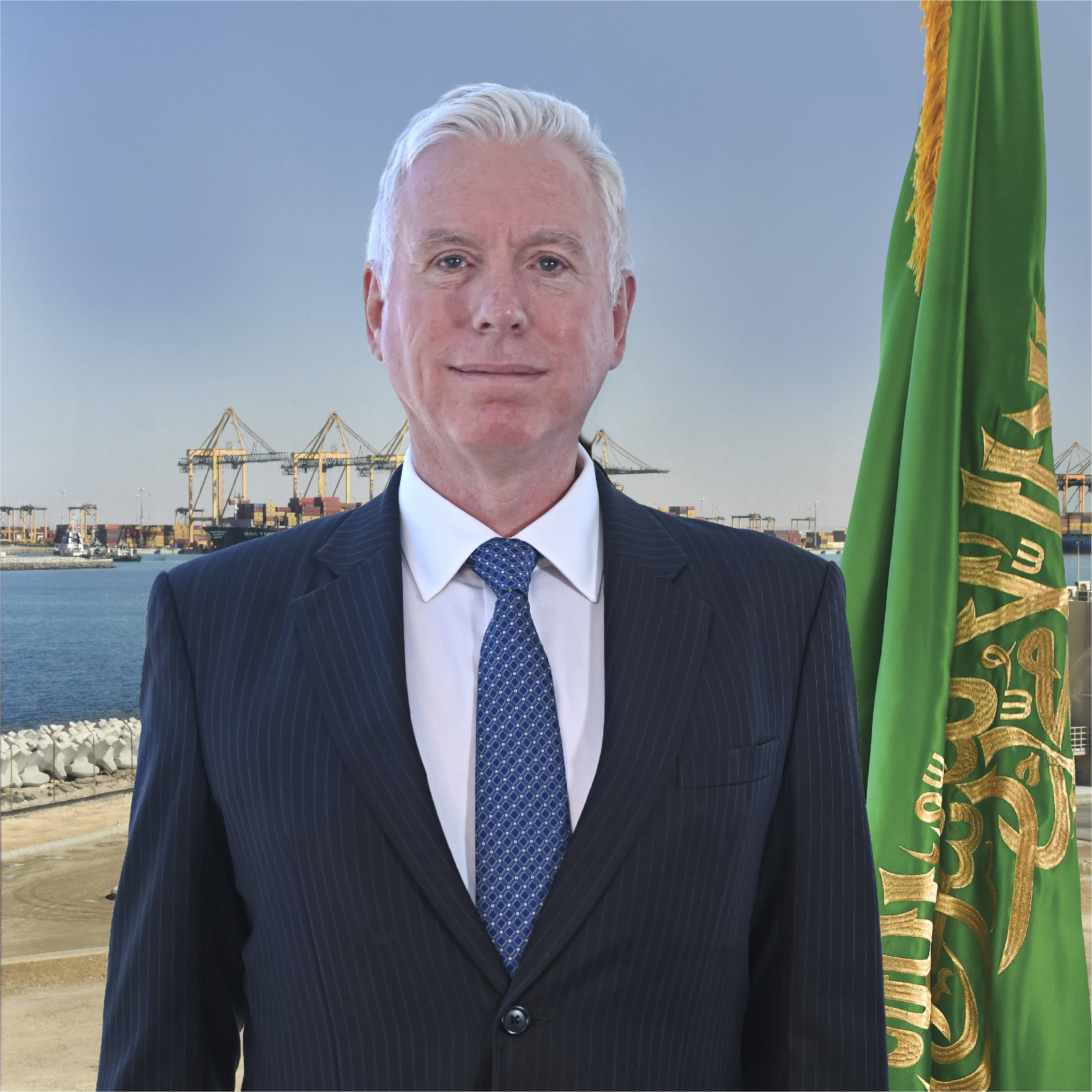 Maurice Mckeating joined Ports Development Company (PDC) as Chief Commercial Officer in 2022. He has over 25 years of international experience in Shipping, Logistics and Marine Services.
Maurice is responsible for the commercial strategy and the development of PDC.
Maurice spent the majority of his career with global container shipping line APL including Managing Director and Regional Director roles in Singapore, Bangladesh, Sri Lanka and the Philippines before eventually returning to the UK as Managing Director UK and Ireland.
Later he moved into marine services as UK Managing Director for Maersk subsidiary Svitzer.
Maurice holds a BSc (Hons) in Business Studies from the University of Buckingham.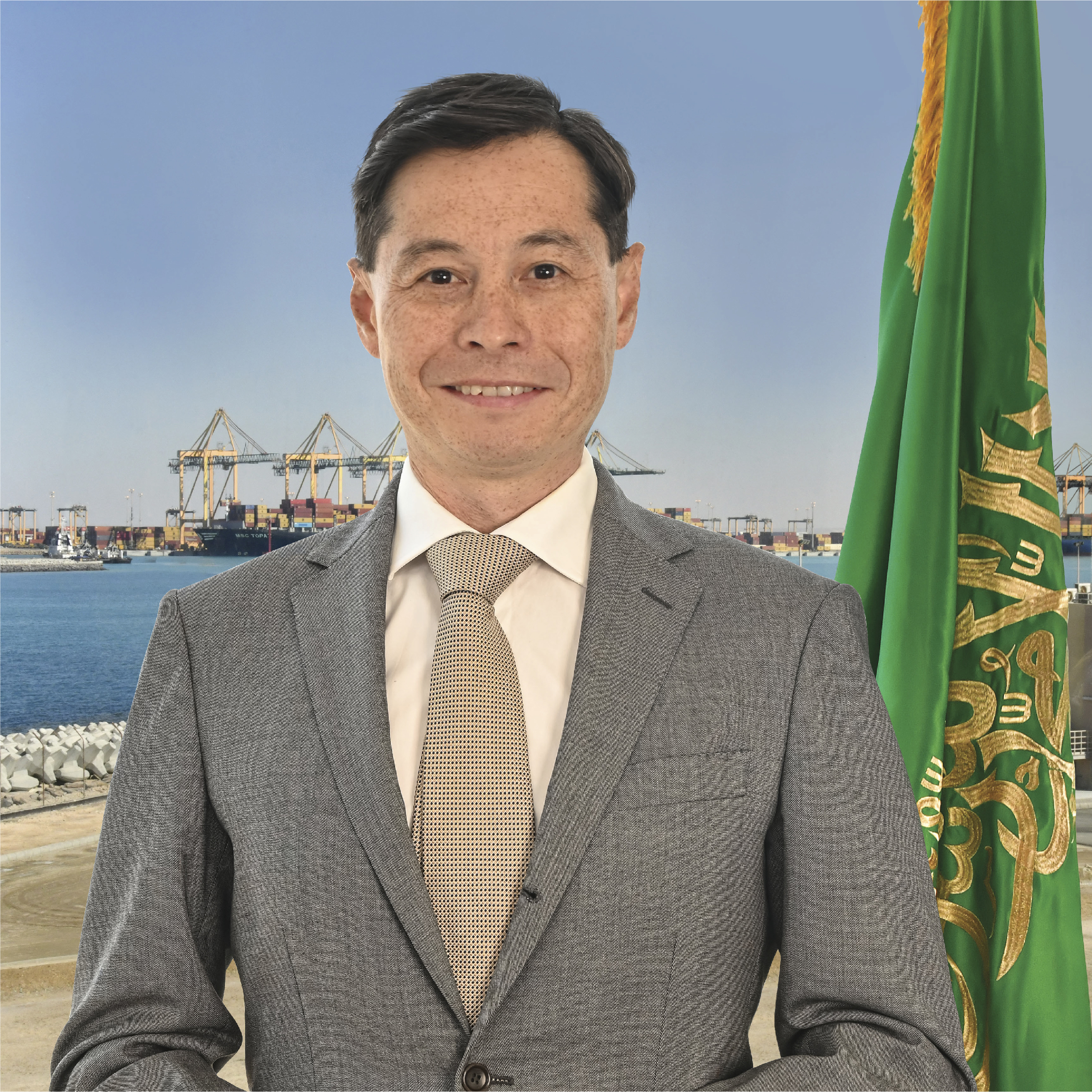 Mr. Roeland van Beers joined Ports Development Company as Chief Financial Officer in December 2021.
Prior to King Abdullah Port Mr. Van Beers has held various financial leadership and business development roles for A.P. Moller-Maersk, a Danish container logistics company, in Rotterdam, The Hague, the Port of Tanjung Pelepas (Malaysia) and most recently the Port of Salalah (Oman). Prior to Maersk, Mr. Van Beers worked in commercial real estate development based in Italy, Germany and his native The Netherlands.
Mr. Van Beers holds an M.Sc. in Economics from the Erasmus University of Rotterdam and has completed advanced finance programs at the Nyenrode Business University. Mr. Van Beers is a member of the Dutch Association of Register Controllers.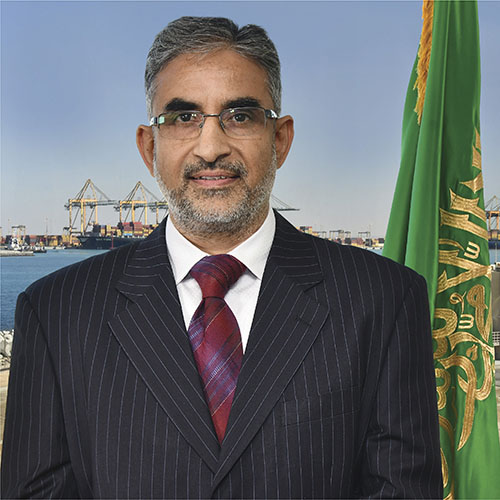 Imtiaz Hussain Shah
Chief Engineering Officer
Eng. Imtiaz Shah joined Ports Development Company in 2013 to lead the successful delivery of master planning and design of King Abdullah Port which is currently handling container and bulk cargos and shall handle RORO in future. He is currently Chief Engineering Officer for King Abdullah Port. In his role, he is responsible for overseeing the strategic integrated approach of maintaining, improving and adapting facilities and supporting infrastructure to create environments that strongly support King Abdullah Port's primary business objectives.
Before joining PDC, Eng. Shah spent three years (April 2010 till April 2013) with Jazan Economic City for the delivery of major infrastructure projects in JEC. It was a USD 30 bn mega project and involved diversified projects like heavy industries, secondary industries, residential and commercial units, port, power plant etc.
Shah is a highly driven Development and Infrastructure professional with proven technical and management experience of delivering mega-scale high value infrastructure and development projects covering Port Master Planning, Logistics zones, business service zones, expressways, roads, utilities, marine works, etc. He has an extensive experience working on some prestigious projects in the Kingdom of Saudi Arabia, which include Hajj related projects as well.
Eng. Shah holds a bachelor's degree in Civil Engineering from the National Institute of Technology, Srinagar (University of Kashmir, India). He is a member of Saudi Council of Engineers.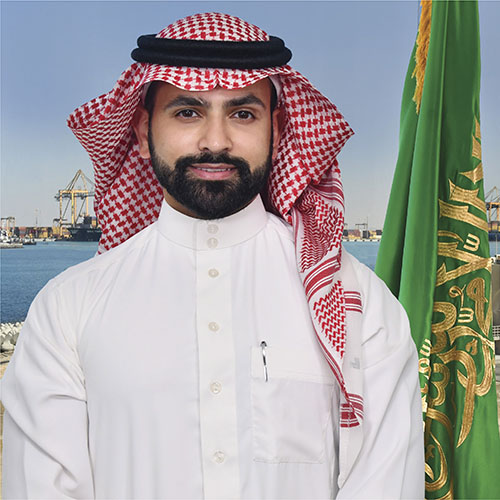 Eng. Muhammad AlShehri joined Ports Development Company in 2013 as the PMO where he led the project's delivery. In 2017, he became responsible for the External Affairs where he successfully finalized the negotiations with the government agencies in the port.
In 2018, he joined PIF (Saudi Public Investment Fund) to work on Saudi Vision 2030 projects. He then moved on to NEOM, Saudi's Vision biggest endeavor, as the Projects Manager where he worked on delivering the initial phases of the project. In 2019, he was rejoined Ports Development Company executive team where he is overseeing the operations at King Abdullah Port.
Before joining Ports Development Company, he worked for Aramco, Airbus Defense, and NEOM, working in Oil & Gas, Industrial, Agriculture, Supply Chain, Logistics, Ports and Military Projects with a proven track record in realizing initiatives, leading & integrating multiple teams, establishing/adopting processes, escalating & resolving strategic risks & issues, and delivering business benefits aligned with the organization's strategy & vision.
Eng. AlShehri holds a Software Engineering degree from King Fahad University of Petroleum and Minerals and has 13 years of experience in multiple industries.